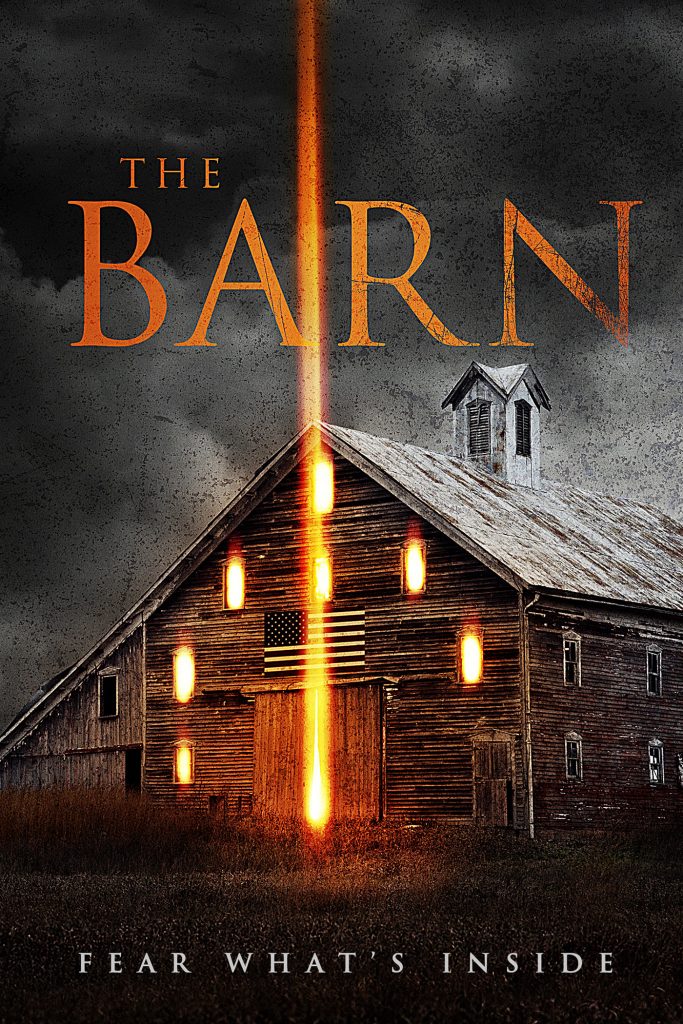 THE BARN is a dark thriller with a horror background, directed by 15 times award-winning French director Matt Beurois and produced by award-winning producer Auregan for Colorado Studio LLC.
The film will be released on VOD and DVD in North America on by Gravitas Ventures, a Red Arrow Studios company.
Movie is available for pre-order on Itunes and Amazon now.
The film stars Ken Samuels, the contemporary American spy of Academy Award-winner Jean Dujardin in the James Bond pastiche OSS 117: Cairo, Nest of Spies. Samuels portrays Gil Perry, a farmer in the state of Virginia, hiding a dangerous secret inside his barn. Gil's best friend and somehow nemesis is portrayed by Paris-based actor Guillaume Faure, seen in Marvel's Doctor Strange. Faure also starred in BBC's BAFTA winner and primetime Emmy® Award-nominee War and Peace, alongside Lily James and Paul Dano.
The story takes place in Sugar Grove, Virginia, the small town being the playground of a serial killer. As the number of victims increases, a bold female reporter (portrayed by Piper Lincoln, daughter of Lar Park-Lincoln, scream queen of Friday the 13th Part VII) is sent to cover the story.
Her investigation will shake the local community, uncovering the town's secret hidden inside the barn.
The Barn is an original take on a zombie-related outbreak, offering a dark crossover with the serial-killer genre. The film offers a realistic view of what happens after a zombie outbreak, adding brand-new ideas to the living-dead mythology. French press already stated the film to be "Dark and realistic. The legacy of zombie creator George A. Romero." L'Ecran Fantastique, Sept 2017
In addition to the strong journalist character, the movie creates a deep atmosphere of suspicion and danger revolving around the other female lead, the alpha zombie April, portrayed in both a scary yet somehow really touching way by award-winning actress Auregan, previously critically acclaimed for her performance as Jennifer in French drama Man of the Past. Auregan also composed the score of the movie, and her new song "Broken Doll" features in the end credits.
"The Barn is the kind of high-concept horror film that people crave, and Gravitas is thrilled to be bringing it to audiences everywhere," said Laura Florence, VP of Sales & Marketing at Gravitas Ventures.
"The Barn has many elements to appeal to various audiences," explains producer Auregan. "Its atmosphere, the 'whodunit' aspect, and the organic direction really push the envelope".