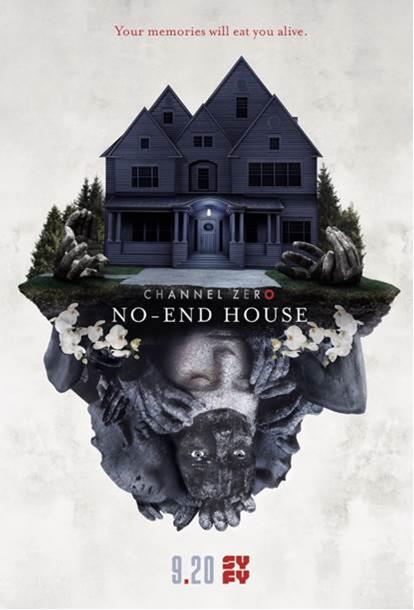 Horror Anthology Series Returns To SYFY This Wednesday, September 20 at 10/9c
About Channel Zero: No-End House
Inspired by Brian Russell's "creepypasta" tale, CHANNEL ZERO: NO-END HOUSE tells the story of a young woman named Margot Sleator, played by Amy Forsyth (The Path), who visits the No-End House, a bizarre house of horrors that consists of a series of increasingly disturbing rooms.  When she returns home, Margot realizes everything has changed.
The second six-hour installment will be directed by Steven Piet (Uncle John). Nick Antosca (Hannibal, Teen Wolf) will return as executive producer, showrunner, and writer for the second installment alongside executive producer Max Landis (Chronicle, American Ultra). CHANNEL ZERO is produced by Universal Cable Productions (UCP).
Additional Cast include: John Carroll Lynch (American Horror Story), Aisha Dee (The Bold Type), and Jeff Ward (Agents of Shield).