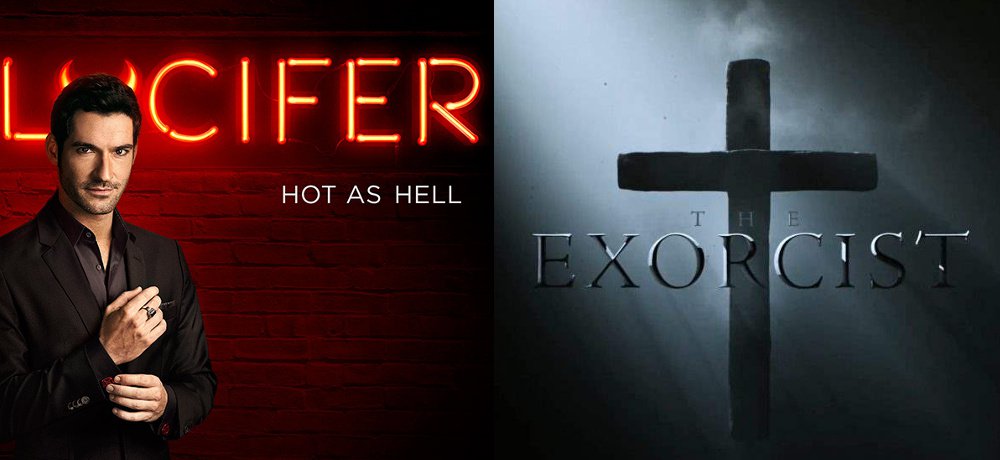 FOX has been making some big changes in recent days, including canceling existing TV series to make way for new ones, and unfortunately for fans of The Exorcist and Lucifer, those are two of the series caught in the cancellation sweep.
Multiple sources, including EW and Variety, report the news of The Exorcist and Lucifer's cancelations after two-season and three-season runs, respectively. According to Variety, The Exorcist averaged 1.32 million viewers, while Lucifer averaged 4.1 million viewers (according to EW).
While their ratings may not have been as high as the network hoped, both series had loyal and passionate fan bases. Dedicated viewers tuned in every week to watch Father Tomas Ortega (Alfonso Herrera) and Father Marcus Keane (Ben Daniels) perform intense exorcisms, and legions of the underworld (and the Earthly plane) watched the former Lord of Hell (Tom Ellis) help LAPD detective Chloe Decker (Lauren German) solve homicide cases on a weekly basis.
At this time, neither series has found a new home at another network or streaming service.