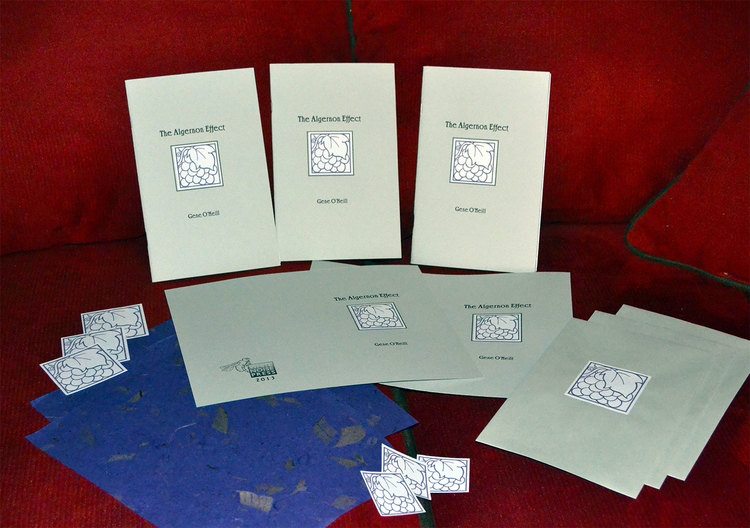 Timothy Scully is a reclusive, socially awkward, New York Times best selling author. On a visit to The Moutain Farm with his agent he meets Ellie, a resident of the camp, who he befriends and ultimately begins a relationship with.
Timothy moves to the Farm and assumes Director duties with Ellie as his assistant. Initially the relationship has a positive affect on Timothy, he becomes more outgoing and his new novel is moving ahead at a faster pace. Then things take a decidedly strange turn as Timothy and Ellie's roles reverse.
Gene O'Neil takes a page from Daniel Keye's Flowers For Algernon and makes it his own.
With White Noise Press's usual attention to detail, this chapbook is beautifully put together and a must have for any fan of Gene O'Neil and White Noise Press.
http://www.whitenoisepress.com/shelf/
~Angela Bennett