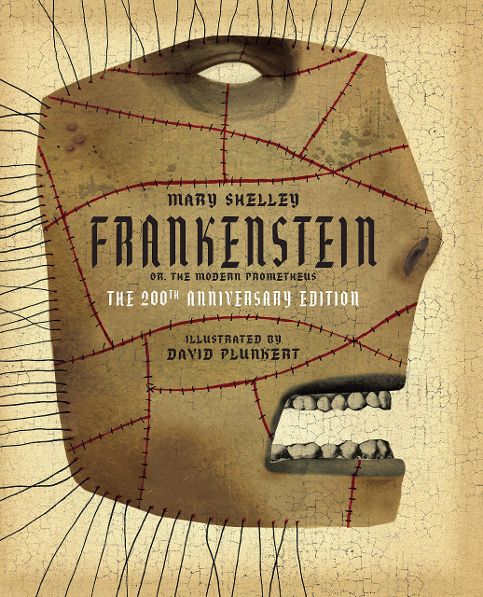 Launching on January 16th, 2018 on Amazon!
The 256-page hardcover book features an 8-page vellum insert detailing the doctor's designs, and a stunning, full bleed, double gatefold image of the monster. Finished with printed endpapers and painted book block, this masterpiece volume is perfect for book lovers and art lovers alike.
The suspense and horror of Dr. Frankenstein reanimating assembled body parts, the monster spying on an unknowing family, and the creature's revenge on his maker take on whole new meaning when accompanied by Plunkert's mystical, layered interpretations.