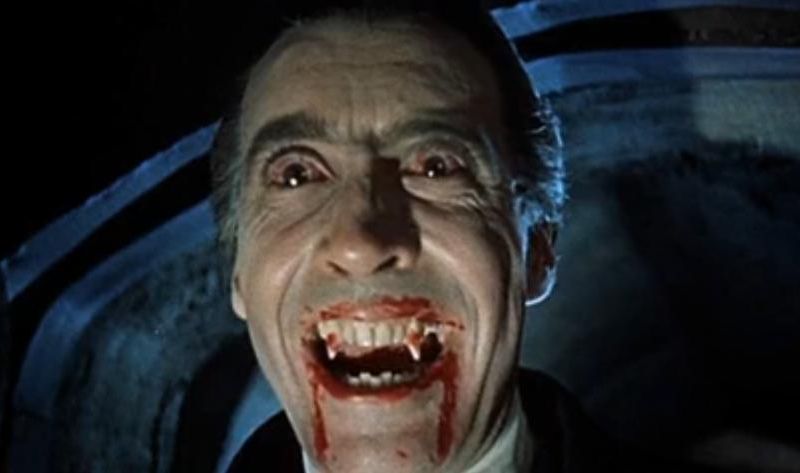 Vampire movies have been fascinating viewers for many years, with many blockbuster vampire movies and TV shows reaching our screens such as Buffy the Vampire Slayer, Dracula, Dracula Untold, 30 Days of Night and the "cult favourite" Twilight (c'mon, you luaghed!), which has become so popular that it has even inspired Microgaming to develop a slot game based on it. But why is there such an obsession with vampire movies?
As mucha s I hate to say it, the Twilight franchise was actually what started the 'Vampire Renaissance'. In fact, the books sold more than 100 million copies, even before the story was transferred to the big screen. The franchise was extremely successful, with the movies rivaling Harry Potter in terms of popularity and grossing more than $500m at the box office. After Twilight was released an influx of vampire-based movies and tv shows came about, mostly based on stories told in books from the same genre. For example, True Blood in 2018, the Vampire Diaries in 2009, the Dark Shadows movie and the adaption of the Vampire Academy for the movies in 2014.
Vampires are invariably loners but more often than not, they are never on their own and usually have a love interest to make the storyline even more appealing. We often associate with certain traits and characteristics of vampires, such as feeling alienated, lonely and misunderstood sometimes. This usually leads audiences to have a close connection to the character and have a better understanding of what motivates their actions. It may be that deep down, most of us think that it would be great to be as comfortable with a solitary existence as a vampire is, and to be as autonomous and self-reliant as them; without ever seeming actually lonely.
Vampires often look really cool too and that's one of the reasons we love watching them on the screen. They are slick, and the capes are awesome. Vampires don't have to worry about style because they are just effortlessly cool, and the color black is never going to go out of fashion. One only has to refer to Dracula Untold and Bram Stoker's Dracula to see how dapper and attractive the main character is throughout the films.
They also live forever, as long as their enemies don't catch up with them and they don't see too much of the sunlight. As they are more or less immortal, this makes them an appealing subject to feature in movies; so, we can follow their endless adventures through the centuries. They also manage to stay really attractive, even when they are several hundred years old; which is a great trait to have. It would appear blood sucking is the ultimate anti-aging solution.
Vampire movies are also appealing because they are always guaranteed to have some extreme plot twists and any real vampire story will, of course, have to revolve around death. The general public, by nature, is also fascinated by the idea that people are not what they seem and often the detection of who is a vampire will be a key aspect of the plot.
Stories of bloodsucking, bloody part human creatures have been around for centuries and vampire horror films have been a staple of the industry since the days of silent movies and they are not going to disappear anytime soon. They offer a platform to explore themes of pure, no limitations and eternal desires, but appearing within a real-world setting and these appeals to masses. The obsession with them will continue into the future.