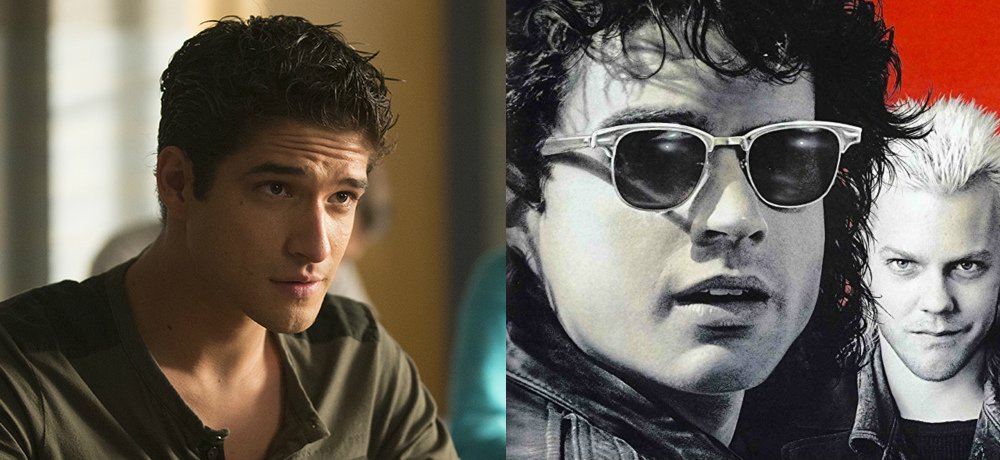 "…The Lost Boys is set in sunny seaside Santa Carla, home to a beautiful boardwalk, all the cotton candy you can eat…and a secret underworld of vampires. After the sudden death of their father, brothers Michael (Posey) and Sam Emerson move to Santa Carla with their mother, Lucy (Sanchez), who hopes to start anew in the town where she grew up. But the brothers soon find themselves being drawn deeper and deeper into the seductive world of Santa Carla's eternally beautiful and youthful undead…
Still mourning the death of her husband, Lucy (Sanchez) is forced to move back home to Santa Carla — something she's dreaded since causing a town scandal 27 years ago, when she ditched her boyfriend to run off with another man.
Lucy's elder son Michael's plan to attend Columbia Medical school is thrown off by the diagnosis that he shares the same genetic weakness that killed his father. The only thing that consoles him is the friendship he strikes up with Stella, a young woman who runs a concession stand on the Santa Carla boardwalk.
Stella, carefree and Californian, has an immediate spark with Michael, but she's not single: Her boyfriend is the sexy, dangerous and immortal vampire David, who is sometimes scary and always intense. The leader of a vampire gang, he's wildly in love with Stella, who's the only one who can control him."