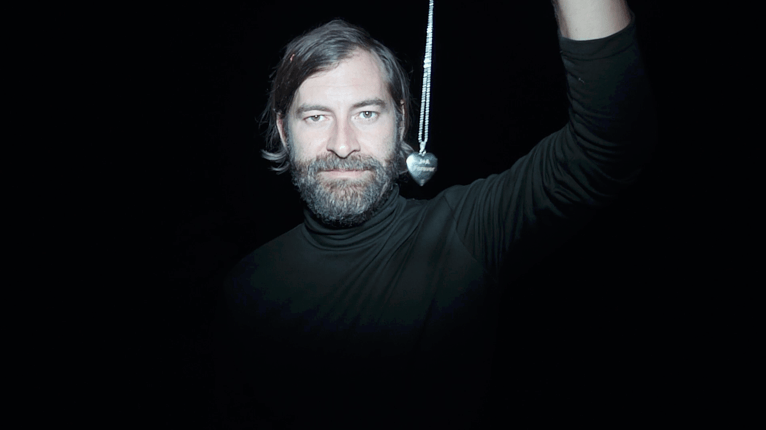 The Orchard announced today that the company will be releasing CREEP 2, Patrick Brice's follow-up to his hit 2014 thriller CREEP, on all digital platforms on October 24th. The film will star Mark Duplass (reprising his role from the previous film) and Desiree Akhavan (Girls, APPROPRIATE BEHAVIOR).
The screenplay for CREEP 2 was written by Patrick Brice and Mark Duplass. Brice previously directed the first CREEP, and the sex comedy THE OVERNIGHT starring Taylor Schilling, Adam Scott, and Jason Schwartzman.
CREEP 2 stars Akhavan as Sara, a video artist whose primary focus is creating intimacy with lonely men. After finding an ad online for "video work" she thinks she may have found the subject of her dreams. She drives to a remote house in the forest and meets a man claiming to be a serial killer (Duplass). Unable to resist the chance to create a truly shocking piece of art, she agrees to spend the day with him. However, as the day goes on she discovers she may have dug herself into a hole she can't escape.
Later in the year, Netflix will be releasing the film on its worldwide streaming platform.
"We are overjoyed to bring the next chapter of CREEP into the world!," Brice commented. "The fact that audiences have embraced the first film in such an unexpected way has been so heartening. We hope CREEP 2 with bring a new level of fear, discomfort, and joy to loyal fans and newcomers alike."
"We are thrilled to be working again with Patrick Brice and Mark Duplass! We know audiences will love the next iteration of this twisted and clever horror franchise," said Julie Dansker, Vice President of Sales & Marketing at The Orchard.