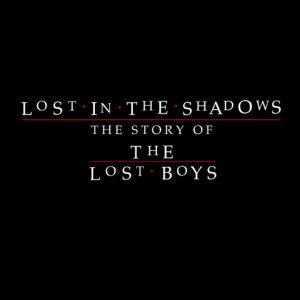 LOST IN THE SHADOWS, the Story of The Lost Boys, is coming in August 2017.
From writer and director Paul Davis and Dead Mouse Productions Ltd. comes the anticipated follow-up to BEWARE THE MOON. This time around the author trades werewolves for vampires with a brand new limited edition (1,000 copies), 200-page, all-colour hardback book on the making of the 1987 cult favourite THE LOST BOYS.
​
LOST IN THE SHADOWS delves into the complete history of the film, from its inception as a Peter Pan-inspired kids' adventure film right through to its enduring 30-year legacy. Featuring brand new interviews with the cast and crew (including Kiefer Sutherland, Joel Schumacher, Corey Feldman, Alex Winter, Michael Chapman, Jamison Newlander, Billy Wirth, and Richard Donner) and over 200 behind-the-scenes images, this book serves as the ultimate chronicle to one of the most beloved monster movies of the 80s.