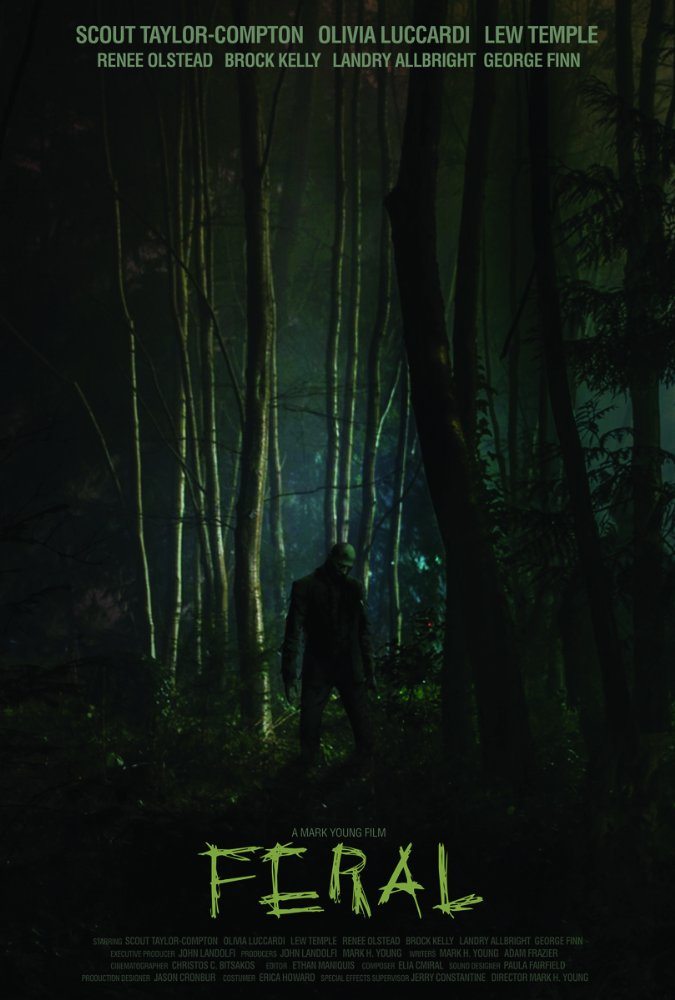 The horror/thriller FERAL receives its first trailer and is looking for a festival premiere.
FERAL stars Scout-Taylor Compton (Rob Zombie's Halloween) as Alice, a medical student who goes on a weekend hike with her new significant other Jules, played by Olivia Luccardi (It Follows), and four best friends. Their idyllic vacation becomes an unrelenting nightmare after a wild animal attacks the camp, infecting the campers with an unknown virus that turns them into rabid, bloodthirsty creatures. Alice and Jules must tap into their animalistic instincts to survive the horror waiting for them in the woods.
The film also stars LEW TEMPLE (The Devil's Rejects, Unstoppable, The Walking Dead), RENEE OLSTEAD (Unfriended), BROCK KELLY (Pitch Perfect), LANDRY ALLBRIGHT (Con Air) and GEORGE FINN (Time Lapse, LOL).
FERAL was produced by John Landolfi, directed by Mark H. Young (Wicked Blood, Tooth & Nail), and written by Mark H. Young and Adam Frazier. The film was shot on location in Los Angeles and the Angeles National Forest.