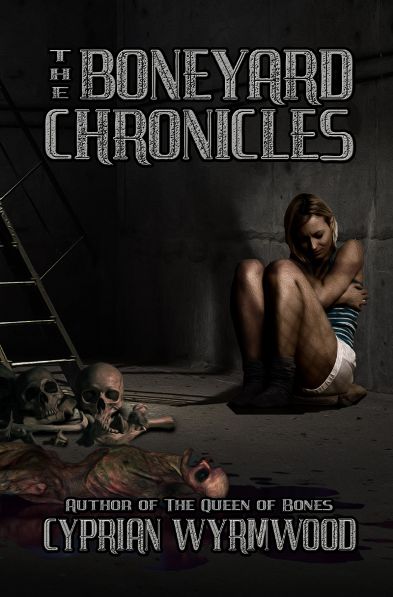 The Boneyard Chronicles
A truth more depraved, horrifying, and deadly than anyone could have ever imagined…
Pre-Order now Available: https://www.amazon.com/Boneyard-Chronicles-Cyprian-Wyrmwood-ebook/dp/B079TCJ5FP
June 2016, and pretty women are disappearing again. Just like they have been from the pristine Little Madrone River Valley every summer solstice day for the past hundred years.
It all started in 1917, when blasting for the hydroelectric powerplant at the headwaters of the river, known by the locals as the Boneyard, uncovered a bizarre cliff of glittering iridescent rare earth metals. Old timers believe there exists some sort of cosmic linkage between the disappearances and the cliff. Others suspect they're the work of a crazed, multi-generational cult of solstice-worshipping serial killers.
The police deny the disappearances are connected. They attribute them to the scourges of modern life: drug addiction, broken families, prostitution, and the shiftings of an increasingly rootless and transient society. Twenty-six women, among them heiress Meredith, horror blogger Cherise, single mother Wendy, and waitress Rebecca, are about to discover the truth. A truth more depraved, horrifying, and deadly than anyone could have ever imagined…
A licensed professional engineer, Cyprian Wyrmwood has been writing stories since he was ten years old. He has released five short stories in literary magazines and e-zines, and writes primarily supernatural fiction and psychological horror.