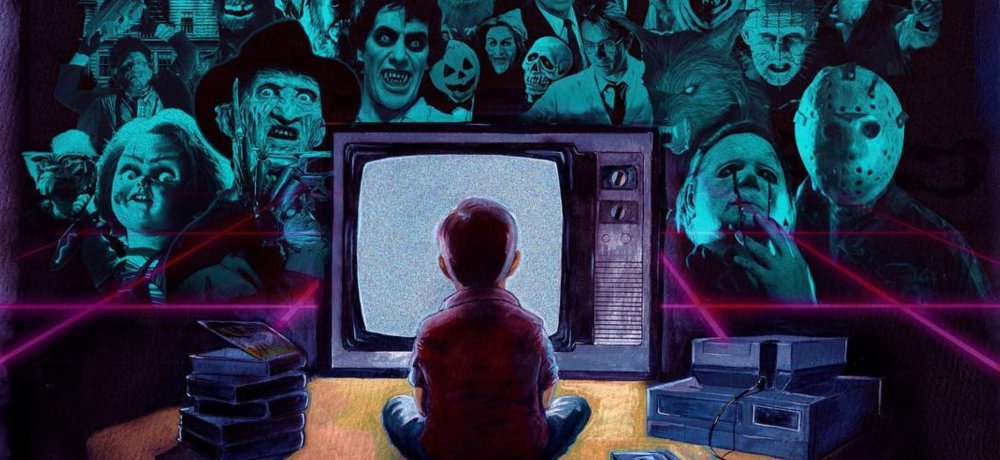 "For the first time in Horror history, In Search of Darkness will bring together 80s icons, modern horror greats, popular YouTubers, and Social Media Influencers to create the most complete retrospective documentary of the genre ever made. Together, they will bring their unique perspectives as we take a nostalgic journey back to revisit the unforgettable heroes, monsters, and movies that thrilled and chilled us.
Delve into the imagery: the garish covers and posters that seduced us and came to define the 80's aesthetic.
Learn about the era from the perspective of the masters who frightened us, the icons who blew our minds, and the directors of today who were inspired by them.
Journey back to the socio/political context that inspired our favourite movies – fears of nuclear war, violent crime, and deadly diseases.
Explore the rise of the B-Movie superstar: Bruce Campbell, Jeffrey Combs, and stars that could guarantee success for what otherwise overlooked direct-to-VHS movies."