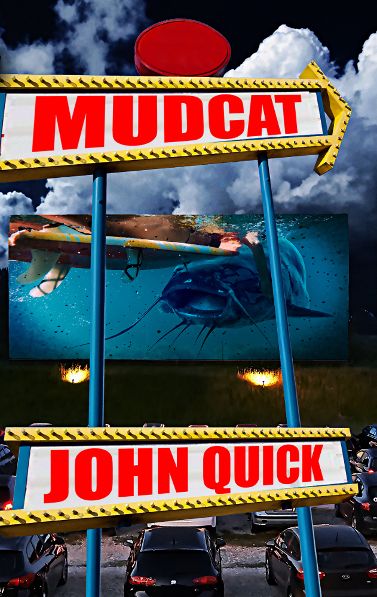 Will Anyone Survive the MUDCAT?
The town of Ashford Fork, Tennessee has enough problems dealing with the worst rain storm in a century. When the townsfolk start turning up dead and partially eaten, they discover they have more than rain to worry about. Something was in the lake, something that has now grown beyond their wildest imaginations, and something that has been given free rein to feed as the water level rises and the town begins to flood. A staple of southern cooking has turned the tables.
John Quick has been reading and writing scary and disturbing stuff for as long as he can remember, and has only recently begun releasing some of his creations upon the world. He lives in Middle Tennessee with his wife, two kids, and fourdogs that think they're kids. When he's not hard at work on his next novel.
John Quick can be reached at the following: