O man. Too much to cover this time – no space for the usual bitching and moaning. Maybe I will double up next time. After all, what are the chances that I can let it all go two columns in a row? Seems unlikely. High spirits for now, though, so let's just embrace the positive. Probably the reason I am feeling so peppy is because I have so many books to read.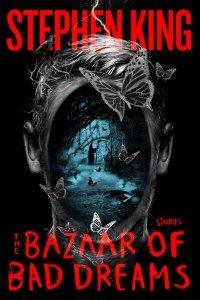 The Bazaar of Bad Dreams is the new collection from Stephen King. Is King on a tear or what? He has always be prolific, but the last few years he's been out of the mold. In the last year and a half alone he has published three novels (Mr. Mercedes, Revival, and Finders Keepers) and this big short story collection. Bloody hell. I will read anything by Stephen King I come across because I enjoy his style and, while, sure, I do have favorites, it is rare indeed that I read something by King and not like it at all. There is a reason why he sells so many books. He's good. It is not a conspiracy.
This collection is mostly of stories previously published (that's why you call it a collection), but there are a couple of brand new pieces here, too. Beyond that, the author has reworked some of the reappearing items. I am not sure how much difference the rewriting makes – they are his stories so, you know, do what thou wilt, I say. I did not spend any time or energy trying to figure out how the changed versions were different from their original incarnations. I just read them again and enjoyed them. It is nice to have "Ur" and "Herman Wouk Is Still Alive" and even "Blockade Billy" together in one volume (even though that last one appeared as its own volume, once upon a time). If you are a Stephen King fan at all, you are going to want this one to hold you over until the next one hits the shelves. Highly recommended.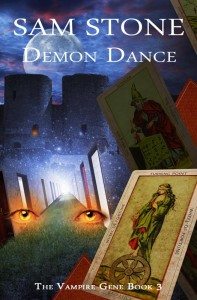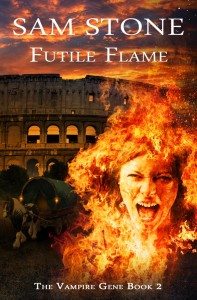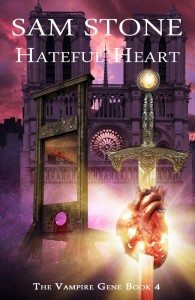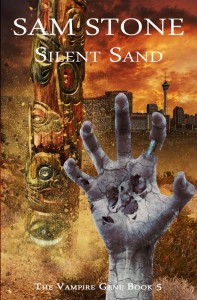 Sam Stone's Vampire Gene series consists of five novels: Killing Kiss, Futile Flame, Demon Dance, Hateful Heart, and Silent Sand. I loaded them all onto my Kindle and read them over a murky few days in the woods of Connecticut. The first book came out in 2008 and the fifth rolled out in 2012. I am just getting to them now as they have all recently been Kindled and POD'd by Telos Publishing. So, ladies and gentlemen, what we have here is a relatively straight-forward, old-school-standard mythology, vampire bodice-ripper series. All the standard tropes, written with a steady hand and a romantic sentiment, are present and ready for the taking. They are good stories in all and seem to be specifically designed for vampire fans in particular. What I mean by that is, 'Salem's Lot (since I was just going on about Stephen King), while it has a vampire in it, was not written for fans of vampire fiction specifically. I am not complaining about Stone's creations here, I am just saying you are most likely to enjoy them if you are, in particular, looking for a vampire novels to read. OK?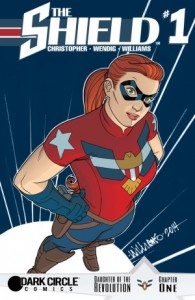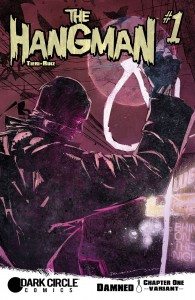 Dark Circle Comics has a couple of new titles that stand out because of both the writing and the artwork. The Shield, written by Adam Christopher and Chuck Wendig and drawn by Drew Johnson, follows the adventures of Victoria Adams, a vigilante who dies and is reborn time and again and who dispenses an excess of justice wherever she pops up. The Hangman, written by Frank Tieri and drawn by Felix Ruiz, is also about a vigilante, the titular one. It is interesting to compare the inaugural issues of these two books, as a reader might expect similarities between two vigilante stories. In fact, they do not really have all that much in common. Most notably, in the latter the focus is on the evil-doer throughout most of the issue, and the (anti)hero shows up just at the end. The perspective, the point of view, is the crime. The former begins by introducing Victoria Adams and explaining her situation – a view from the vigilante. The artwork in each is superior to the usual non-Marvel, non-DC comics, and a bit similar to each other: nice, fine-line work with a barrage of heavy darks to weigh the mood. And yet because the books read so differently, there is no fatigue in taking them back-to-back. Dark Circle is doing some good work. Check them out. Recommended.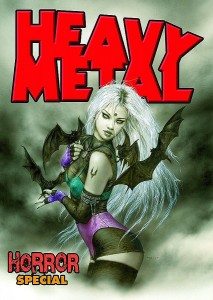 Heavy Metal's issue #277 is the Horror Special. It must be the Halloween influence. Whatever the motivation, the Luis Royo cover ensures you will pick this one up and take it home with you (for later reference). The contents are above even the usual high standard of Heavy Metal, with even more diversity in style than "regular" issues. The first piece is a tentacled Prometheus homage that ends with bang. Next is a goofy space adventure wherein a large lizard (Godzilla-like) swallows a spaceship. Straight-up shock horror after that, then a ghost story…you get it. It is 112 pages of snappy short horror bits with a couple of fantastic artist's galleries. If you somehow missed the issue a couple weeks ago when it first came out, retrace your steps and grab a copy while you can. It is just the thing for horror evangelists.
All right, that's it for another exciting installment of NI. For those of you asking about where the new tattoo is going, it is headed for my left forearm, across from the scorpion on my right forearm, if that affects your suggestions. Enjoy Thanksgiving, and then Christmas, if you do those things. I will be in San Francisco for New Year's so if you have any recommendations for things to do whilst one year turns into another, let me know.
******************************************************************************
Nightmares Illuminated is written by Wayne Edwards, ©2015 by the author, all rights reserved. Contact eMail: [email protected]
Be the first to follow me on Twitter and Instagram: @we21011