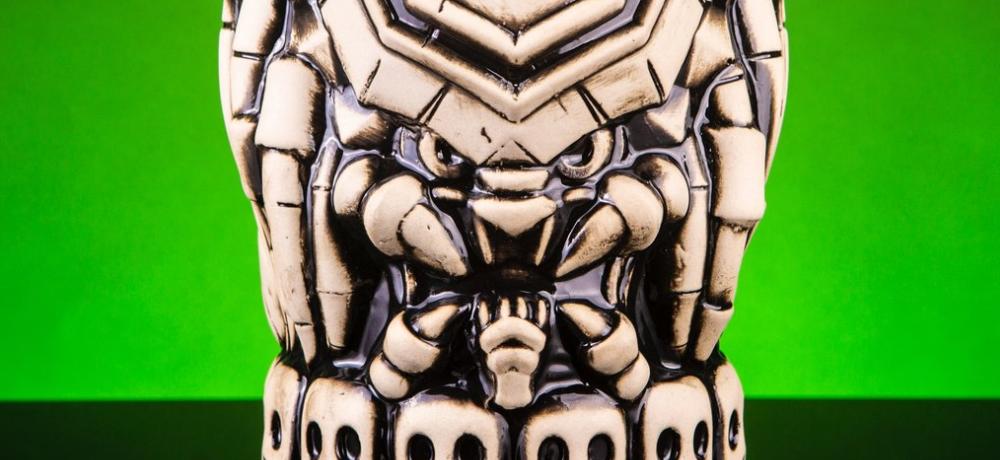 From Mondo: "Stick around for the galaxy's ultimate trophy – The PREDATOR Tiki Mug! Featuring a Tiki-ized Predator on one side and Major "Dutch" Schaefer on the other. This mug holds approx. 40 oz. for when your thirst is as big as a house. If it pours, we can drink it!
NOTE: These mugs are handmade, making each one unique, so slight variations from images shown may occur.
This item is expected to ship in April of 2019.
ARTISTS: Tank Standing Buffalo, Tufan Sezer, Tiki Farm
HEIGHT: Approx. 6.5″
MATERIAL: Ceramic
WEIGHT: Approx. 2lbs."