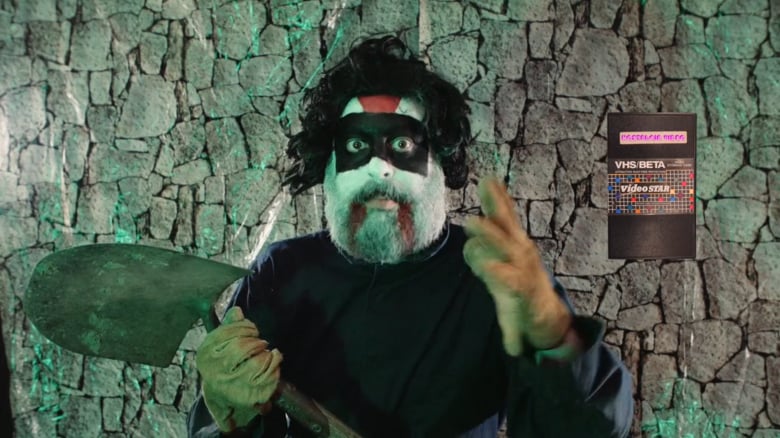 It's Horror Host Needles the Gravedigger's favorite time of the year is here! The Halloween Special is back and this time, like most horror movie sequels, it's more over the top.
On this episode, Needles finds out he has a new neighbor and starts receiving some unpleasant calls & letters. Who is this neighbor? The Mausoleum opens its gates to some welcomed (and unwelcomed) guests. Needles speaks with the dark synth duo, The Unholy Gimmick over some pizza and beer. Check their unholy alliance out here: https://cobrawipeout.bandcamp.com/
The trailer for the retro, 80s-inspired film – Skeletons in the Closet directed by B.A. Lewandowski, Tony Wash. Check out more here: https://www.cowlampfilms.com/skeletons-in-the-closet
Needles also shows the short horror film The Bride directed by Mark Kuczewski. Check out more from Mark here: http://www.markkuczewski.com
Sit back and enjoy the frights! And just remember – you never really know who your neighbors are!
MOTM, epi 15- The Halloween Special II from Needles The Gravedigger on Vimeo.