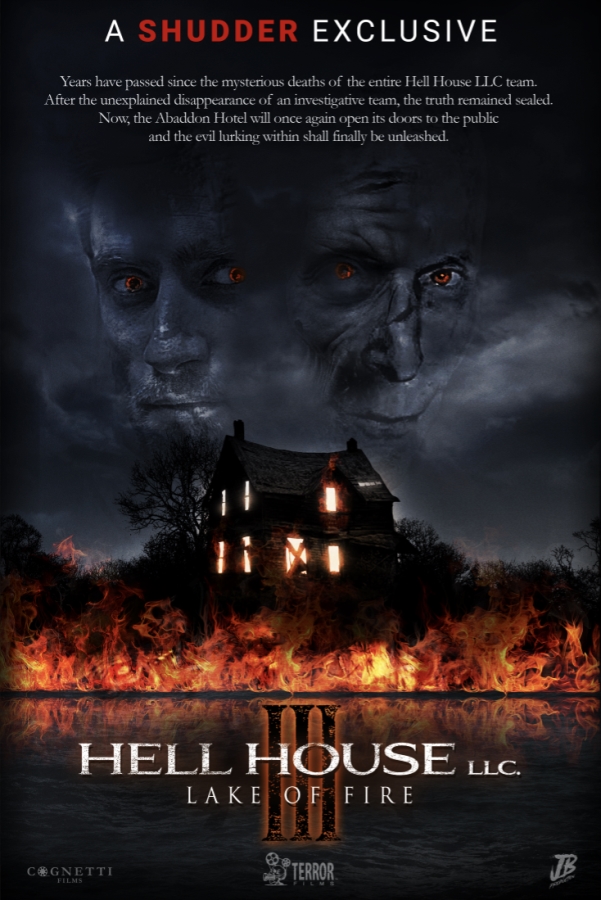 From the Hell House LLC Facebook Page:
Hell House LLC III: Lake of Fire premieres exclusively on Shudder tomorrow, Thursday (9/19/19) from Terror Films.
Don't have Shudder? Then use this FREE 14-Day promotional code: HELLHOUSELLC3
The code is redeemable in the #UnitedStates, #Canada, #UnitedKingdonand #Ireland.
Don't miss the 3rd and final installment in the Hell House LLC Franchise and prepare yourself for the limited series, #TheAbaddonTapes (Coming Soon).
See the film critics are raving about:
"Pure gold" – CreepyLovely
"4 out of 5 stars" – CrypticRock.com
"Full of pulse-pounding terror" – Ghastly Grinning
"A meticulous blending of footage and scares" – Geeks of Doom
"Great performances and creepy effects" – The Blogging Banshee
"The entire cast feels genuine in their performances" – Back Lot 605
"Returns back to the root of its creepy clowns and claustrophobic feel" – Signal Horizon
"Watch it with the lights on, sit back and enjoy the very scary ride" – Medium / Still Crew
Stephen Cognetti Joe Bandelli Ryan Jennifer Jones Danny Bellini #GoreAbrams Adam Schneider Theodore Bouloukos Jared Hacker Joy Shatz Jillian Geurts #BrianDavidTracy #GabrielChytry Elizabeth Vermilyea #BridgidAbrams #FinalChapter #TheAbaddonTapes