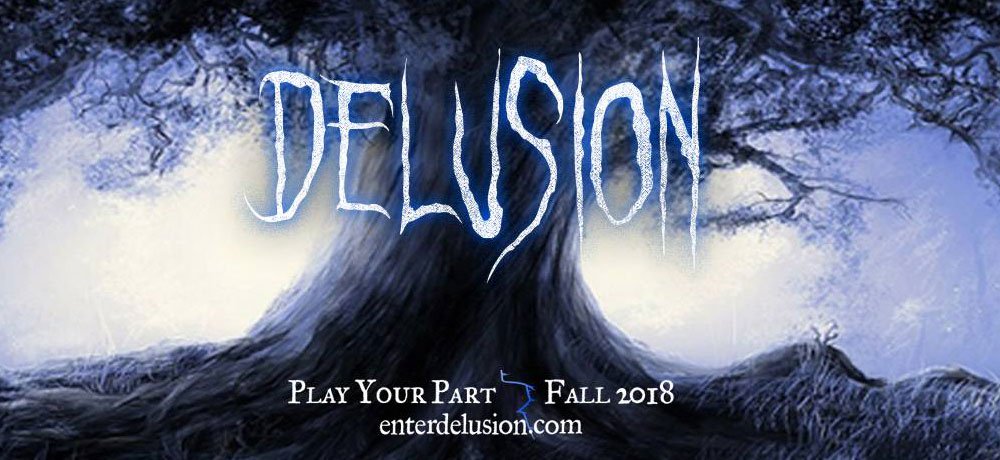 The long wait is over as the vanguard of interactive theatre returns with an all new, original play from visionary creator, Jon Braver titled Delusion: The Blue Blade. The sixth story in the Delusion Universe invites guests to embark on a live, otherworldly adventure through a stylized and unique venue in the mid-city district of Los Angeles. In groups of eight, you must play your part in the most transformative theatrical production of its kind. DELUSION has captivated sold out audiences worldwide, transforming them into characters inside a living breathing dark world of epic interactive storytelling.
Heralded by NPR as the "hottest ticket in town", this year's Indiana Jones meets Blade Runner-style experience invites its guests to a present-day world left erratic since the disappearance of the rare artifact, The Blue Blade. Once held by The Safeguard Society, an elite group of historians, the sacred blade was stolen by Professor Evelyn Lowell… one of their own. The fate of time and space hang in the balance as Evelyn and the blade slip further away. As a sign of desperation, The Safeguard Society looks to you, their most promising initiate, to track down Evelyn and The Blue Blade. Rumored to be underground and protected by a strange cult, Evelyn's disappearance had created more questions than answers, until now.
DELUSION (#playyourpart) welcomes The Great Company, a new live entertainment partner, to the producing team in its most ambitious production to date. GreatCo and DELUSION first collaborated in 2017 to produce Horror Rewind that immersed fans in a guided narrative through scenes from Fox Home Entertainment's archive of horror & sci-fi films.
Past seasons have sold out quickly, and we are urging guests to book tickets while they are still available. DELUSION will run from September 20 through December 16. Tickets are available via the website: www.enterdelusion.com

Where: Los Angeles, CA. Exact location to be sent to ticket holders
When: Thus – Sun, Sept. 20th through Dec 16th, 2018. Wed – Sun, Oct 24 through Nov 4
Tickets: Ticket sales start Tuesday, June 26 at 10:00 AM PST and can be purchased via: www.enterdelusion.com
ABOUT DELUSION
In a new era of storytelling, DELUSION remains one of the most popular interactive events with an absolute commitment to quality and originality. DELUSION began in 2011 as a passion project for creator Jon Braver and for five  seasons has captivated sold out audiences, thrusting them into an otherworldly adventure where they must play their parts in order to move the story forward. Live actors, creature effects, stunts, elaborate set design and an original score weave together a tale unlike any other.