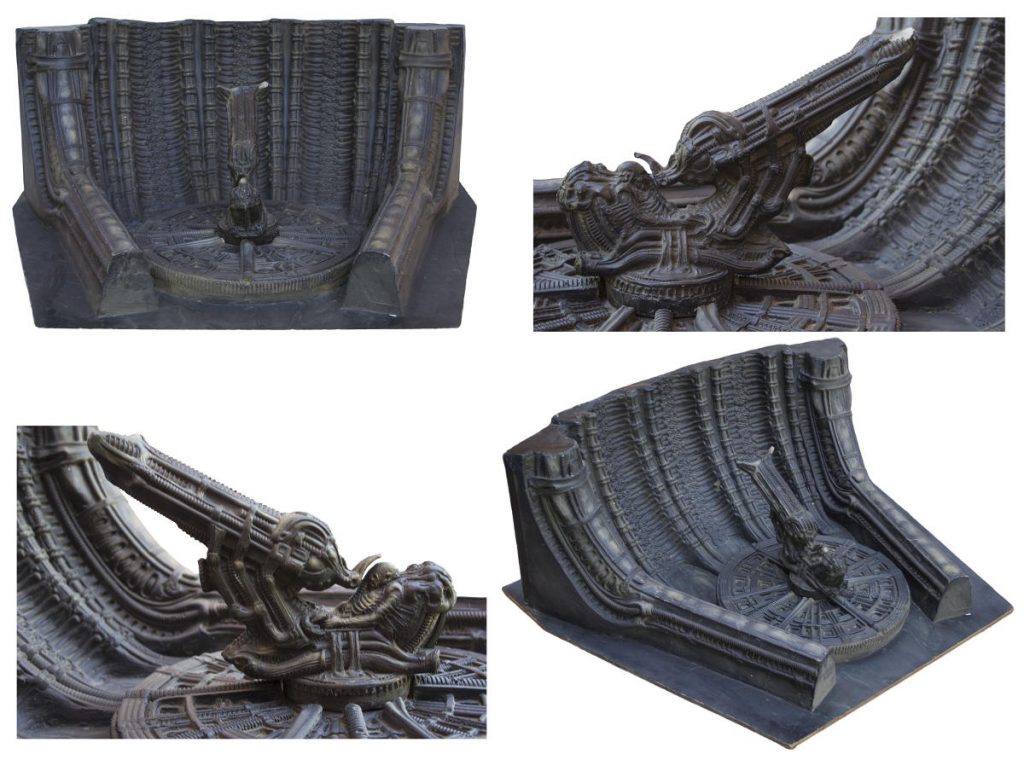 A rare and impressive prop of the Space Jockey aboard the derelict spaceship from Ridley Scott's classic science fiction film will be auctioned by Nate D. Sanders Auctions on October 26, 2017.
H.R. Giger's prop of the famed Space Jockey aboard the Derelict Spaceship was featured in one of the most iconic science fiction scenes in cinematic history. In the film, Alien, the haunting Space Jockey was found dead aboard the alien spaceship.
The model being auctioned is believed to be one of only three to exist. Giger gifted the model to 20th Century Fox executive Peter Beale. The entire model weighs over 47 lbs., glued to a painted sheet of plywood.
Giger was a Swiss contemporary artist who was part of the special effects team that won an Academy Award for Best Achievement in Visual Effects for Alien. Giger's design for the Alien spaceship was inspired by his surrealist drawing Necronom IV. Giger was inducted into the Science Fiction and Fantasy Hall of Fame in 2013.
The 1979 film Alien directed by Ridley Scott, starred Sigourney Weaver, Tom Skerritt, Veronica Cartwright, Harry Dean Stanton, John Hurt, Ian Holm, and Yaphet Kotto. In 2002, the film was inducted into the National Film Registry of the Library of Congress.
Bidding for the model begins at $100,000.
Additional information on the model can be found at
https://natedsanders.com/LotDetail.aspx?inventoryid=47571