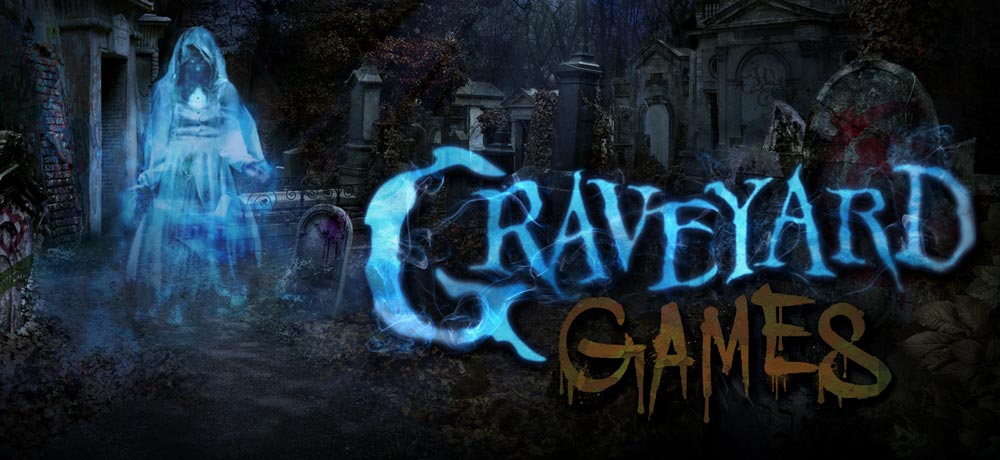 "Via Universal Orlando Blog: Do cemeteries give you the willies? Then this one will give you nightmares. Graveyard Games is the next haunted house to join the line-up at this year's Halloween Horror Nights.
In the Ascension Parish Cemetery, it's normal to find teens playing amongst the tombstones. You'll find yourself witnessing the repercussions of the disrespectful antics of two teens who have awakened the spirits of the dead. As you roam through the cemetery, you'll wind through dark mausoleums and decaying piles of coffins.
Ghosts of every shape and form will rise from the tombstones to exact their revenge as you try to escape the maze of crumbling tombstones and mausoleums. Skeletal beings, ghastly apparitions and vengeful spirits will try to drag you to the grave. And in the end, you'll find out what happened to those who set out to deface the cemetery.
Before you enter the haunted house, take the opportunity to chat with a few of the local teens and storytellers of the town. All you need is your phone and open Facebook Messenger to the Halloween Horror Nights page. Here you'll learn the history and spooky legends the cemetery keeps. Better to be prepared for what awaits than finding yourself coming to a "dead" end."