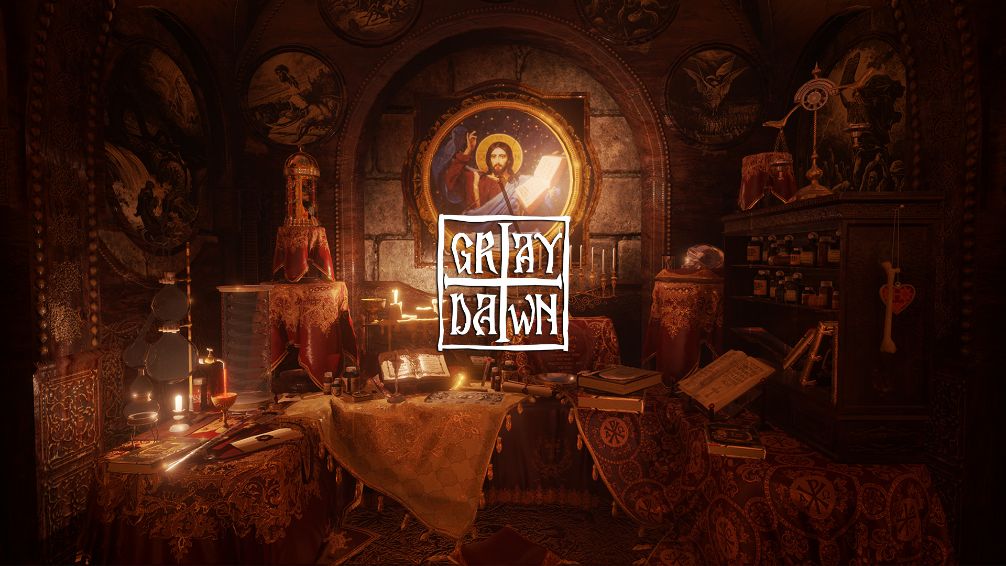 From the minds of Interactive Stone, a small indie game studio located in Romania, comes a new religious horror game: Gray Dawn. You play as Father Abraham, a Swedish-born priest who is on the quest to prove his innocence before he hears the swoosh of the guillotine.
Are You Guilty Or Not?
Travel back in time to Christmas Eve, 1910, where you're suspected of murdering one of your altar boys. You find yourself trapped in the middle of strange events that involve demonic possession and divine apparitions.
In this first-person atmospheric thriller, you will be kept on the edge of your seat from start to finish. You will interact with objects and solve puzzles that will help you progress in your quest to find out the mystery behind the missing boy.
Throughout the game you will explore both real and unreal universes that will bring you in the middle of the war between delusion and truth.
Are you ready to put your sanity to the test?