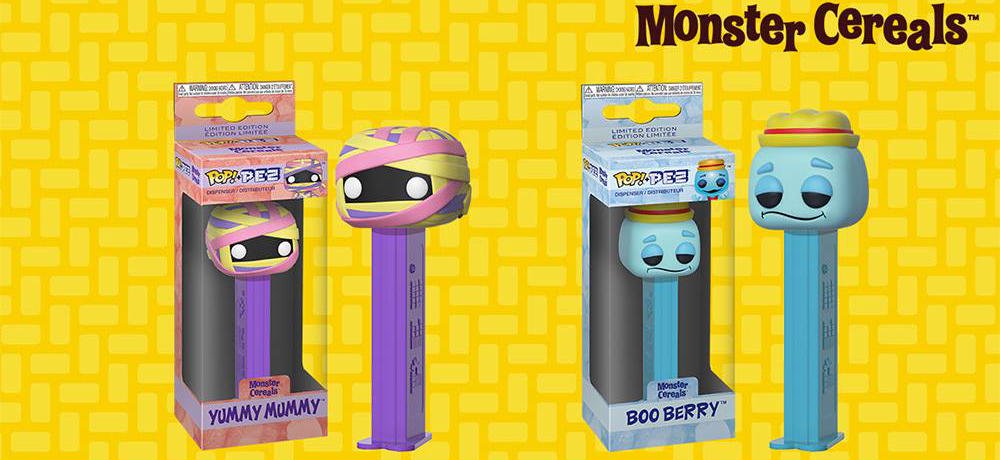 From Funko: "Pop! PEZ featuring General Mills – Monster Characters
There's a new dream team in town, combining the deliciousness of PEZ, Funko's love of pop culture and General Mills' Monster characters. Now introducing Pop! PEZ dispensers featuring General Mills Monster Characters –  Count Chocula, Fruit Brute, Boo Berry, Franken Berry, and Yummy Mummy!
*PEZ candy does not come with dispenser.
Coming this fall to one of our favorite retailers in a special Black Friday Holiday Box filled with amazing Funko products!"