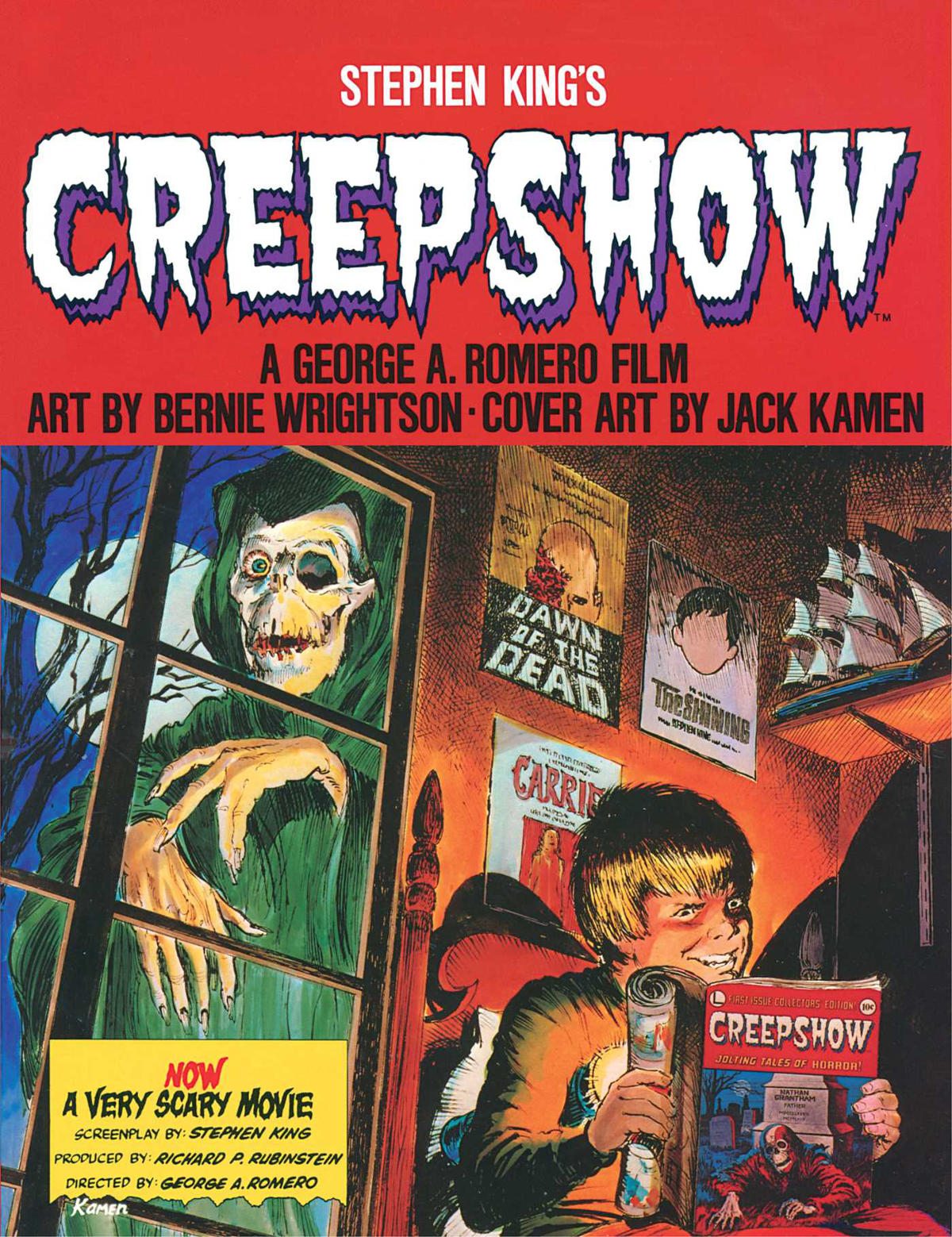 Creepshow
Graphic Novel Adaptation of the George A. Romero Film
Written by Stephen King
Cover art by Jack Kamen; Interior Art by Bernie Wrightson, with Michele Wrightson
Gallery 13
May 2017
Reviewed by William Grabowski
Heh-heh-heh . . . here it is, kids! Out of print since 1982, Creepshow has been republished, retaining all the original art—with the exception of an updated King photo on the back cover.
Needless to say, the stories herein, "Father's Day," "The Lonesome Death of Jordy Verrill" (King's original 1976 short story "Weeds" is available in Dark Screams: Volume One, reviewed here in November 2014), "The Crate," "Something To Tide You Over," and "They're Creeping Up On You" are as blackly humorous, gloriously gory, and vividly illustrated as they were 35 years ago. The pages give off a wonderful inky aroma, so make a point to go for print and immerse yourself in the complete sensory experience.
I just realized I'm writing this on Father's Day! Where's . . . myyy . . . caaake, Bedelia!