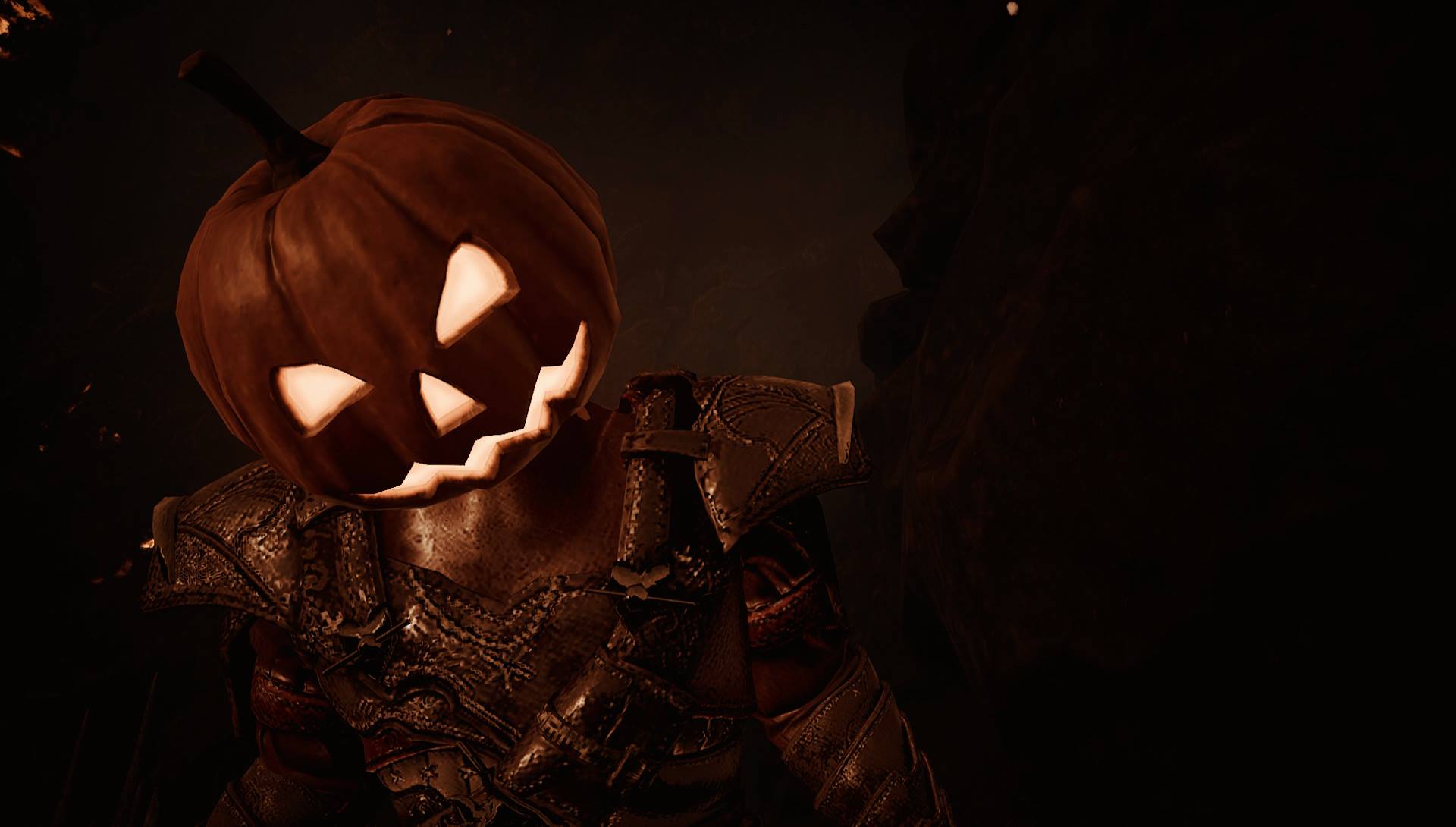 Blue Isle Studios has conjured up ghoulish and creepy Halloween content for its amazing world of Citadel: Forged With Fire. Beginning this week and running through November 1, players will be introduced to a Halloween-themed update featuring monster, ghost, and pumpkin costumes, flaming jack-o-lanterns, tombstones, and even trick or treating!
Since its launch in Steam Early Access, this massive sandbox RPG has continued to deliver a steady stream of new content.
The Citadel: Forged With Fire Halloween Update Features:
Halloween-Themed World Visual Effects: The land will be filled with classic horror effects including: a blood Red moon, dense fog, spectral spider webs, bare trees and more await you…
Costumes and Masks: Outfit your player for the holiday… Choose from pumpkin or ghost masks, a bed sheet ghost costume, helmets, a flaming pumpkin head and more!
Tombstone Props: Get graveyard props to use when building.
New Building Pieces: Trap doors, spike pits, acid pools and more! These items will stay in game forever.
Trick or Treat: Candy and costumes will be hidden in chests found at enemy camps and caves, trick or treat you enemies for a delightful treat!
Citadel: Forged With Fire gives players complete freedom to determine their own destiny as they become an infamous hunter of the wizards, tame mighty beasts, forge alliances with their fellow players to create an imposing House of Conjurers, or visit uncharted territories to unravel their rich and intriguing history.
Citadel: Forged With Fire is available now on Steam Early Access for $24.99 and is in development for PlayStation®4 computer entertainment system and Xbox One, the all-in-one game and entertainment system for Microsoft.
For more information on Citadel: Forged With Fire please visit, www.citadelgame.com , follow @PlayCitadel on Twitter, and 'Like' the game on Facebook.