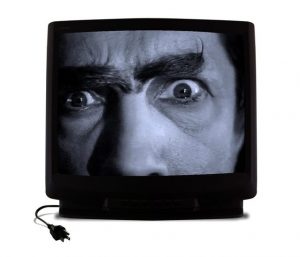 Getting your film project off the ground is always a case of finances catching up with your imagination. This is especially the case for horror shorts, which can come to you fully conceived, yet require investment in order for them to be convincing on camera. In this article, you'll learn about budgeting for a short horror movie, helping you to manage the economic side of your project as well as the creative side. Read on to learn some of the budgeting 101s for movie creation in 2020.
Make an Estimate
At the outset of your project, it's always wise to make an estimate of costs that you imagine you'll require to get it off the ground. This should include all of the eventualities that you expect you'll have to pay for, including:
Filming equipment and hardware

Editing and producing software 

Actors' fees and wages for those you get to help you

Location prices, if you've chosen to film in paid-for places

Marketing and advertising to help you get your film seen
There are dozens of small extra costs, too, like petty cash you'll need for food and drink throughout your shoot. Don't forget to factor in these costs so that you end up with a holistic and accurate estimate.
Organizing Funding
Whether you choose to self-fund, find funding from an organized body of funders, or take out a cash loan, you now need to ensure your project isn't going to run out of cash halfway through filming. This means taking your estimated cost figure and working out how you can reach it in the weeks and months ahead.
For smaller projects, you will be able to combine self-funding with crowd-funding. This is how hundreds of filmmakers across the world manage to get their films made. Others choose to approach film funding bodies, creative grant organizations, or awards groups that support projects like yours. Lastly, to tip you over in the final stages of your project, Payday Loans can give your finances a boost to get the job done, enabling you to invest in finishing your piece. 
Keeping Notes
While you've got the funding organized and a budget that you attempt to stick to throughout filming, it's important that you keep a note of costs when your project is ongoing. It's likely the last thing you'll feel like doing – sitting down each night with an accountant's sheet – but it's necessary. Gotta Be Mobile has a good round-up of budgeting apps that'll make this process easier. 
When you're keeping track of your costs in this way, you'll be able to see if you're approaching your limits when it comes to spending, or if you're going to be left with a little cash in the kitty once your filming is complete. Being aware of how much you're spending, and if your film will finish on-budget, under-budget, or over-budget, will help you make financial plans for the future. So, be sure to keep track of your spending so that you can take a responsible position when it comes to funding your project.
There you have it: the key tips to help you budget for your short horror movie, ensuring your project isn't hampered by financial concerns.