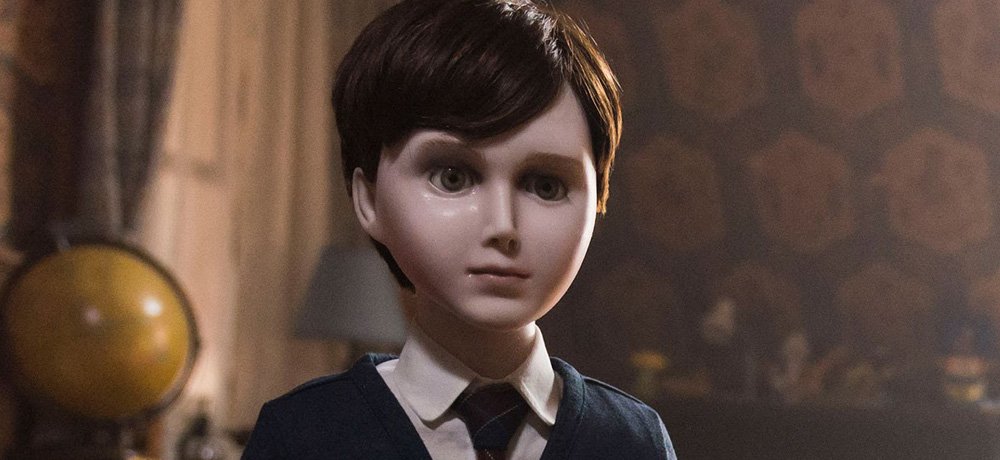 Press Release: STXfilms, a division of STX Entertainment, and Lakeshore Entertainment announced today that Owain Yeoman (American Sniper, The Belko Experiment) and Ralph Ineson (The Witch, Guardians of the Galaxy, Harry Potter and the Deathly Hallows Parts I & II) will star alongside Katie Holmes (Batman Begins, Logan Lucky, Dawson's Creek) and Christopher Convery (Gotham, The Girl in the Spider's Web) in William Brent Bell's (The Boy, The Devil Inside) latest horror-thriller, The Boy 2. Principal photography will begin in Victoria, British Columbia on January 14th, 2019.
Brent Bell returns to the helm following the success of The Boy (2016), which grossed $68M worldwide. Katie Holmes leads the cast as "Liza," with Christopher Convery co-starring as her son "Jude." Owain Yeoman joins as her husband, "Sean," and Ralph Ineson will play the role of "Joseph."
Written by Stacey Menear, who also penned its predecessor, The Boy 2 will be produced by Lakeshore's Tom Rosenberg, Gary Lucchesi and Eric Reid, in addition to Matt Berenson, Jim Wedaa, and Roy Lee.
Unaware of the terrifying history of Heelshire Mansion, a young family moves into the estate, where their young son soon makes an unsettling new friend, an eerily life-like doll he calls Brahms.
Welsh actor Yeoman broke onto the scene in 2004, starring as "Lysander" opposite Brad Pitt in Troy. He has appeared in several popular TV series, such as Midsomer Murders, CBS' The Mentalist and, most recently, in NBC's The Blacklist. On the big screen, he is best known for his roles in American Sniper (2014), featuring Bradley Cooper, and The Belko Experiment (2016), in which he starred alongside John Gallagher Jr.
Ineson is known and loved for his roles in acerbic British comedies such as the original The Office, Black Books, and Porridge. He has since had a varied, critically lauded career, appearing in several highly regarded, popular series and films, including HBO's Game of Thrones, Peaky Blinders, Mike Leigh's Another Year, runaway horror hit The Witch, and Ready Player One. He can currently be seen in the Coen Brothers' latest, The Ballad of Buster Scruggs.