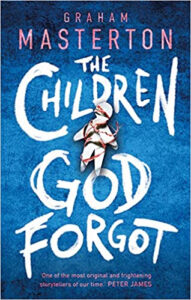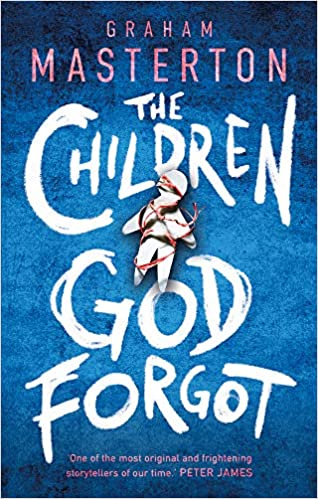 The Children God Forgot
Graham Masterton
Head of Zeus (May 1, 2021)
Reviewed by Ray Palen
True master of horror Graham Masterton has been terrifying readers for decades, and during this time has created some of the most chilling horror and dark fiction in the genre. I am pleased to state that he has not missed a beat and his most recent release, THE CHILDREN GOD FORGOT, is easily one of the most nightmare-inducing reads I have enjoyed in quite some time.
It opens with a seriously ill woman who needs to get to the hospital while she's attempting to pick up her child from school. Once in the hospital an ultrasound reveals that the young woman is pregnant—a fact she cannot understand, since she had an abortion. When doctors induce labor, they pull from the woman a child with the face of an angel but the body of a tentacled horror like something out of an H.P. Lovecraft story. The imagery of that moment left me chilled with plenty of nightmare-making fodder.
DC Jerry Pardoe and DS Jamila Patel of the Tooting Police Force have faced the supernatural in the past, but nothing will prepare them for the horror they come up against in this novel. They are quickly inundated with a barrage of horrific murders and attacks where the perpetrators are all described as half-child/half-monstrosity. Truly the stuff of nightmares that only someone like Graham Masterton could dream up for us. When an underground crew is attacked by some indescribable creatures in the sewers below Tooting, it will force the P.D. and other sewer workers to revisit the area to seek out the horrors that purport to dwell there.
What will be revealed, to both the police and the doctors dealing with these tragedies, is that an ancient female evil has risen from the depths to protect her 'nestlings,' and the combined might of the police force with the assistance of medical science may not be enough to stop it. THE CHILDREN GOD FORGOT is highly recommended for those who enjoy raw horror and have strong stomachs!