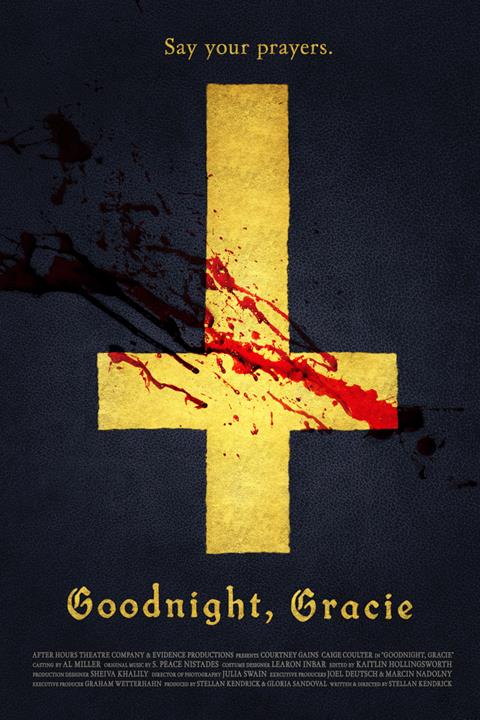 After a successful run screening at 100 film festivals receiving more than 40 awards and nominations, the Sitges Film Festival short Goodnight, Gracie will have its much anticipated online release on ALTER, a new free-to-watch horror platform for novel and grounded stories. The gory three-minute film, starring Courtney Gains (Children of the Corn, The 'Burbs), written and directed by Stellan Kendrick, produced by Kendrick & Gloria Sandoval, and executive produced by Graham Wetterhahn will be live on Tuesday October 30th at 9:00 AM PT in time for Halloween.
In Goodnight, Gracie, a devout child is awakened by her mother's scream, and after investigating realizes she must fight to escape the same fate. Goodnight, Gracie seeks not only to entertain with suspenseful moments and stimulating visuals, but to strike at thematic undertones that can only be explored through metaphors of horror. Until then, say your prayers!
ABOUT ALTER:
ALTER is a new horror brand for novel and grounded stories exploring the human condition through warped and uncanny perspectives.
Giving voice to emerging, diverse and established filmmakers, ALTER's owned and operated channel is distributed across YouTube and Facebook where two short films or series are released each week. In addition to curating and distributing award-winning content, ALTER develops unique stories with some of the most innovative minds in the genre through its ALTER Studio projects – which are not bound to a particular platform or format. http://www.facebook.com/WatchALTER/
TRAILER:
WATCH GOODNIGHT, GRACIE HERE!