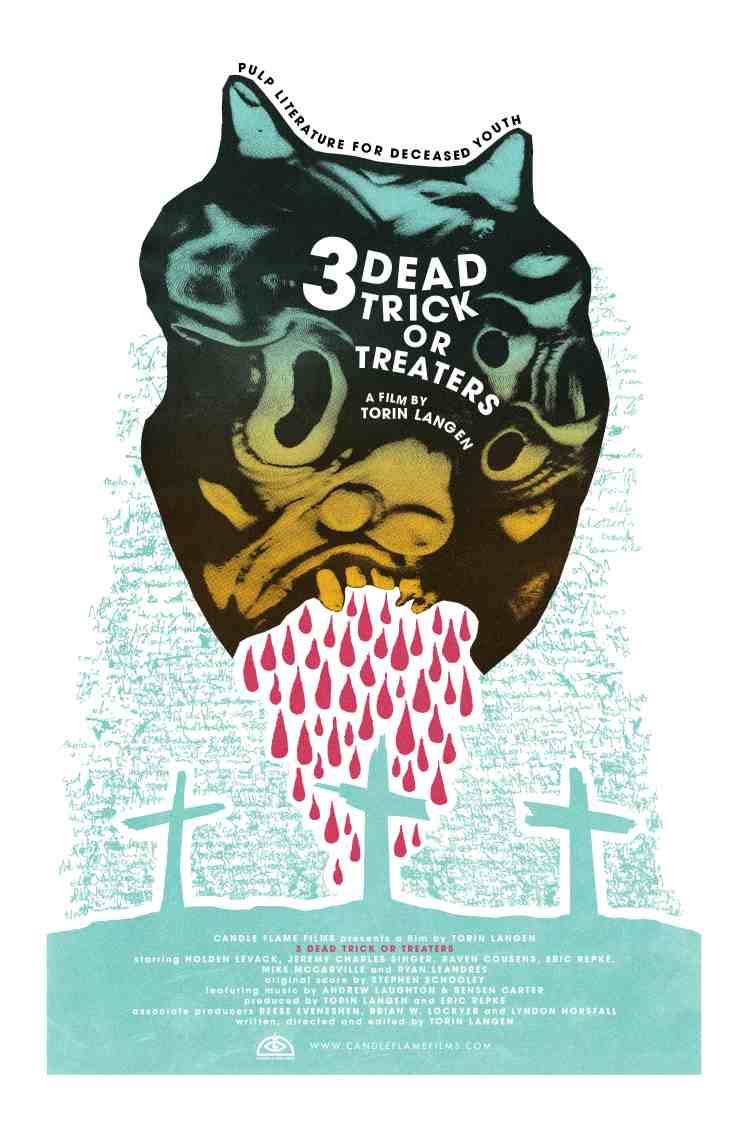 Synopsis:
After stumbling upon the graves of three murdered trick or treaters, a small town paperboy discovers a series of handwritten horror stories tacked to the children's headstones. Penned by a deranged pulp author driven mad by his craft, the stories chronicle grisly tales of Halloween rites, rituals, and traditions. Absent of dialogue and heavy on atmosphere, 3 Dead Trick or Treaters is a horror anthology unlike any you've seen before.
Candle Flame Films presents a film by Torin Langen
3 Dead Trick or Treaters
Starring Holden Levack, Jeremy Charles Singer, Raven Cousens, Eric Repke, Mike McCarville and Ryan Leandres
Original score by Stephen Schooley, featuring music by Andrew Laughton & Bensen Carter
Produced by Torin Langen and Eric Repke
Associate producers Reese Eveneshen, Brian W. Lockyer, and Lyndon Horsfall
Written, directed and, edited by Torin Langen
3 Dead Trick or Treaters (2017) – Official Trailer from Torin Langen on Vimeo.